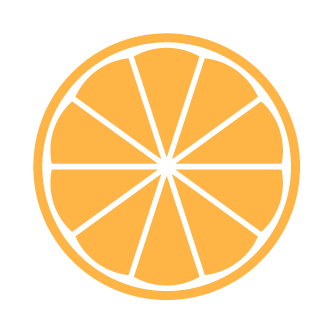 Joanna is always looking for her next challenge, which may explain why she thrives managing a small business while raising three kids and serving as director for an international nonprofit. With an education in international marketing, years of experience in corporate America, and a passion for entrepreneurship, her strategic plans combine both traditional and out-of-the-box tactics, ensuring maximum ROI for every client. A tried-and-true Enneagram 8, Joanna isn't afraid to roast someone when necessary, but she's also everyone's biggest cheerleader—which makes her the absolute perfect fearless leader for our team.
Anthony is one of those few people on Earth who is both right- and left-brained—as in, he can think both analytically and creatively. He spends his time behind the computer developing websites, overseeing design strategy, and writing content. He was born and bred in a family of small business owners in Hendersonville, NC, so it comes as no surprise that the entrepreneurial genes rubbed off on him. 
Taylor wears a few different hats on the Tangible team—her official title is Creative Director, but you'll often find her editing a blog for grammar mistakes, training a new protégé, or behind the scenes of our latest social media campaign. She's also our resident expert on all things Enneagram. (And as a Type 1, she's prepared with a spiral-bound 5-page essay in perfect MLA format in case you're dying to know what the Enneagram test is.) Give her a shout-out next time you see a clever caption on the Tangible Insta story—chances are she came up with it.
Born in the North, raised in the South, first-generation American—Kiko loves art, history, science, literature, trivia, hiking, rock climbing, and general tomfoolery. He approaches each digital marketing project with a go-getter attitude and thrives on researching new topics and tactics. Catch him telling jokes around the office—but don't let his outer shell fool you, he's a deep thinker, too. Next time you see him, make sure to ask him his favorite song from Encanto.
Emma
Social Media Manager
Emma may be new to the marketing world, but she's already proven she's a force. With a degree in English, she has a knack for copy editing… and it's her attention to detail that truly keeps this place running. When she's OOO, you can probably find her reading or baking. There's nothing she loves more than a fun game night with family & friends. (And by fun, she means extremely competitive— Don't let her Enneagram 9 title "Peacemaker" fool you…)
Hailing from Austin, Texas, Brett loves all things brisket, barbecue, tacos, and mezcal. When she's not busy wielding words as her weapon, she can often be found tending to her loose amalgamation of dead plants. A lover of pop culture and television, if you're looking for someone to deep dive into your favorite show with, she's your gal!
Cheryl
Social Media Coordinator
Cheryl is such an asset to this team! Born and raised in the Lowcountry—South Carolina is home to Cheryl, and she has been living in Greenville for the last 7 years. A visionary with a bit of an old soul, she enjoys intentional quality time with people, sunflowers, beach sunrises, art, poetry, fur friends, NEEDTOBREATHE concerts, and cozy blankets.